You'll feel like a celebrity when these lights shine in your presence! They detect your movement, and will illuminate the stairs in front of you. Then as you pass they, shut off behind you, thus saving on energy.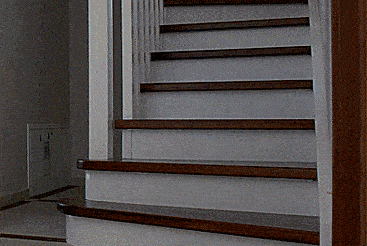 FEATURES
💡When walking up and down stairs at night, it's nice to have a little set of guide-lights that illuminate the stairs to make it safer to grab that midnight snack!

💡If you don't have a house with guide-lights by your stairs, and prefer not to switch on a super bright light, you may want some of these smart stair lights that turn on as you walk up and down them.

💡The smart stair lights come in a kit with everything you'll need to install onto your staircase, including the individual stair lights, the motion sensors, and the smart controllers which actually turn the lights on and off.

💡The intelligent stair lights have a sensor that will detect you coming from either the top or bottom of the stairs, and illuminate the stairs in front of you for a safe walk up or down.
SPECIFICATIONS
Light Color: White / Warm White
Sensing Distance: 2 m-5m
Time-Delay: 15sec-5min (adjustable)
Light Control: 2 modes
Working Modes: "ON" and "PIR"
Working environment: All day / At night (Adjustable)
LEDs Type: 2835SMD
LEDs QTY: 60leds/M
Length: 1M / 2M / 3M
Voltage: DC5V
Light Color: White / Warm White
Color: White (6000k-6500K); Warm White( 2700K-3500K)
Waterproof Grade: IP65




Any Questions? Contact us